Contact Us Now
1.800.314.8023
info@eyewearrepair.com
FREE SHIPPING!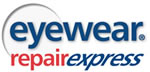 Custom Clip-on Sunglasses

Express Clips® are a light weight, semi rimless, custom clip-on system made
to fit ANY frame. The clip chassis and lenses come in a variety of colors and
are available with a choice of standard or polarized. Because we have a 24 to
72 hour production service, you are guaranteed the fastest possible turnaround.

We stock CR39 Lenses in Gray, Green, & Brown in both Polarized and
Non-Polarized. Please call us for specialty lens request & availability.